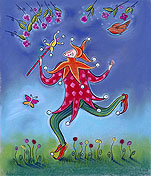 Necklaces & Pendants
A necklace is an article of jewellery which is worn around the neck. Necklaces are frequently formed from a metal jewellery chain, often attached to a locket or pendant. Necklaces can also be manufactured with cloth, and they sometimes contain rocks (particularly gems), wood, and/or shells with different shapes and sizes. More »
Amber is fossil tree resin, which is appreciated for its color and beauty. Good quality amber is used for the manufacture of ornamental objects and je...

A bead is a small, decorative object that is pierced for threading or stringing. Beads range in size from under a millimeter to over a centimeter or s...

A gemstone or gem (also called a precious or semi-precious stone) is a piece of attractive mineral, which—when cut and polished—is used to make je...