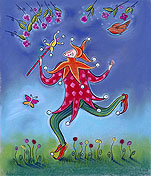 Ring of Love gold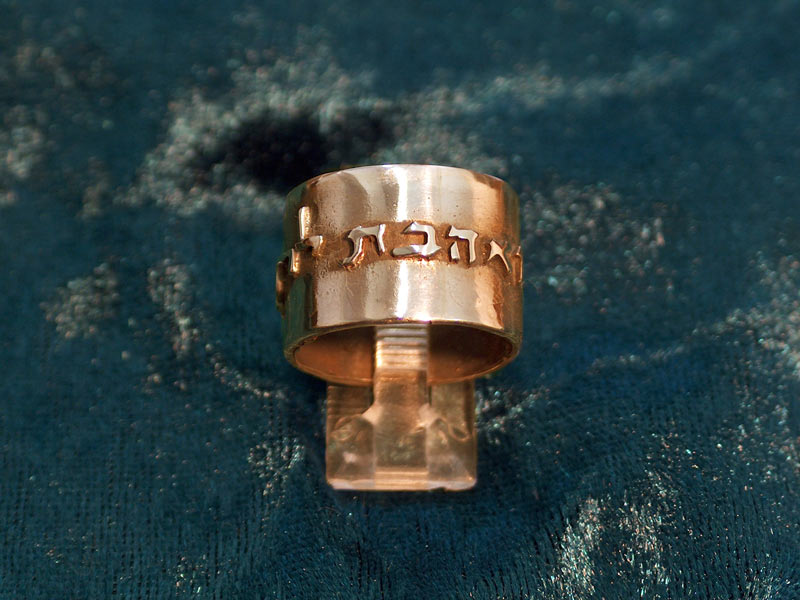 Click to Enlarge
Thou shalt love thy neighbor as thyself
Engraved on the ring of love is the sentence "Thou shalt love thy neighbor as thyself". This sentence appears in Leviticus 19/18 among other social commandments. This sentence is especially known because of Rabbi Akiva who lived in the Roman times. Rabbi Akiva considered this sentence as the highest of all commandments.
Free love indicates total balance that is a result of the cosmic unity, and a deep understanding that the meaning of creation is love. Free love is the base of healing ourselves and for balance. If we exchange the Hebrew characters in the word MAHALA (sickness) we will get HEMLA (compassion).
The perception that the person (or anything alive) as part of you is the key for wholeness, unlike the perception of sepration that brings chaos and war.