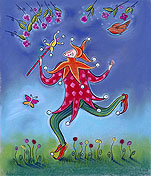 Technology
Biofeedback is a non-medical process that involves measuring a subject's specific and quantifiable bodily functions such as blood pressure, heart rate...

Hemi-Sync is a trademarked brand name for a process developed at the Monroe Institute, used to create audio patterns containing binaural beats, which ...

Light therapy or phototherapy consists of exposure to daylight or to specific wavelengths of light using lasers, light-emitting diodes, fluorescent la...

Magnet therapy, magnetic therapy, magnetotherapy, or magnotherapy is an alternative medicine practice involving the use of static magnetic fields. Pra...

A mind machine (in some countries called a psychowalkman) uses pulsing rhythmic sound and/or flashing light to alter the brainwave frequency of the us...
0 products were found