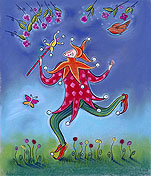 Classical Music
Classical music is a broad term that usually refers to mainstream music produced in, or rooted in the traditions of Western liturgical and secular music, encompassing a broad period from roughly the 9th century to present times. The central norms of this tradition became codified between 1550 and 1900, which is known as the common practice period.
The term "classical music" did not appear until the early 19th century, in an attempt to "canonize" the period from Johann Sebastian Bach to Beethoven as a golden age. The earliest reference to "classical music" recorded by the Oxford English Dictionary is from about 1836. More »
Opera is an art form in which singers and musicians perform a dramatic work combining text (called a libretto) and musical score. Opera is part of the...

A symphony is a musical composition, often extended and usually for orchestra. "Symphony" does not imply a specific form. Many symphonies are tonal wo...
0 products were found