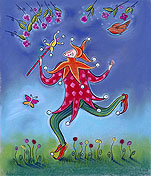 Oils & Salts
There is nothing more relaxing than taking a bath with scented oils and salts. Choose from one of products and accessories for your massage, aromatherapy, and relaxation needs.
The term bath salts refers to a range of water-soluble, usually inorganic solid products designed to be added to a bath, either to improve cleaning, p...

An essential oil is a concentrated, hydrophobic liquid containing volatile aroma compounds from plants. Essential oils are also known as volatile or e...
0 products were found