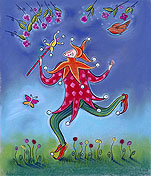 Books about Judaism
Judaism is a set of beliefs and practices originating in the Hebrew Bible (Tanakh), as later further explored and explained in the Talmud and other texts. Judaism presents itself as the covenantal relationship between the Children of Israel (later, the Jewish nation) and God.
Judaism can claim a historical continuity spanning close to three millennia. It is one of the oldest monotheistic religions, and the oldest surviving. Many of its texts and traditions are central to the other Abrahamic religions, with Jewish history and the principles and ethics of Judaism having influenced Christianity and Islam, as well as some non-Abrahamic religions.
Followers of Judaism, whether converts or born into the Jewish nation (including seculars), are called Jews. The Jewish collective is regarded as an ethnoreligious group, for reasons derived from the sacred texts that define them as a nation, rather than followers of a faith. In 2007, the world Jewish population was estimated at 13.2 million people, 41% of whom lived in Israel and 40% of whom lived in the United States.
In modern Judaism, central authority is not vested in any single person or body, but in sacred texts, religious law, and learned rabbis who interpret those texts and laws. According to Jewish tradition, Judaism begins with the Covenant between God and Abraham (ca. 2000 BCE), the patriarch and progenitor of the Jewish nation. Throughout the ages, Judaism has adhered to a number of religious principles, the most important of which is the belief in a single, omniscient, omnipotent, benevolent, transcendent god, who created the universe and continues to govern it. More »