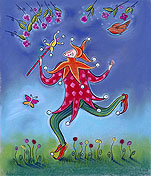 Books about Sufism
Sufism is the inner, mystical dimension of Islam. A practitioner of this tradition is generally known as a sufi, though some adherents of the tradition reserve this term only for those practitioners who have attained the goals of the Sufi tradition. Another name used for the Sufi seeker is Dervish.
Classical Sufi scholars have defined Sufism as "a science whose objective is the reparation of the heart and turning it away from all else but God." Alternatively, in the words of the renowned Darqawi Sufi teacher Ahmad ibn Ajiba, "a science through which one can know how to travel into the presence of the Divine, purify one's inner self from filth, and beautify it with a variety of praiseworthy traits."
During the primary stages of Sufism, Sufis were characterised by their particular attachment to dhikr (a practice of repeating the names of God) and asceticism. Sufism arose among a number of Muslims as a reaction against the worldliness of the early Umayyad Caliphate (661-750 CE). The Sufi movement has spanned several continents and cultures over a millennium, at first expressed through Arabic, then through Persian, Turkish and a dozen other languages.
According to Idries Shah, the Sufi philosophy is universal in nature, its roots predating the arising of Islam and the other modern-day religions; likewise, some Muslims consider Sufism outside the sphere of Islam. Mainstream scholars of Islam, however, contend that it is simply the name for the inner or esoteric dimension of Islam. More »